TGS 2006 Cosplay Cuties
The
Tokyo Game Show 2006
begins its last day in half an hour. If you can't be there, enjoy this selection of
cosplay
cuties from the show.
(Via
GameAxis.com
.)
COMMENTS
The one on top, Aeris, is amazing. Too bad there are only 2 photos of her.
More of these girls...
It seems we have our first recurring theme here Kanyer! ;-)
I think we need a new category: cosplay. What do you think guys?
Wtf..go get a job and a life haha
I file cosplayers under Asian Models, but a new category would work too. :)
Yeah, I think a new category for this is a good idea. Robin?
Wired just featured this, too.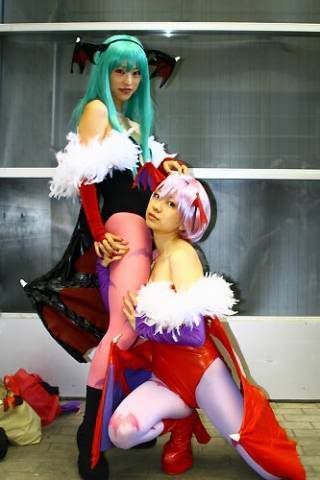 More TGS 2006 cosplay cuties, mixed with booth babes, here.